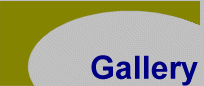 The Photo Secession
by William Innes Homer

The Photo Secession was organized by Alfred Stieglitz and operated by him between 1902 and 1917. Composed of carefully selected pictorial photographers, the society often did the best and most original photography produced in the United States and abroad. Stieglitz himself an expert photographer, championed the goals of the Photo-Secession in his magazine Camera Work (1903-17) and at the little galleries of the Photo-Secession (1905-1917) at 291 Fifth Avenue.

First devoted solely to photography, Stieglitz, in association with his colleague Edouard Steichen, soon opened the doors of his galleries (later called "291") to advanced painting and sculpture, European and American and also the pages of Camera Work to the same kind of art.
The purpose of this web site is to record and appraise events in the lively world of Photo-Secession exhibitions, collections, research, writing, newsworthy events, and works in progress. Primary emphasis will be placed on the photographic work of Stieglitz, Steichen, White, Kasebier, Coborn, Eugene, Struss and other members of the Photo-Secession (an accurate membership list was printed in the back of my book Alfred Stieglitz and the Photo-Secession). Large issues of pictorialism as well as the pictorial photographs of America will also be treated as well as questions related to non-silver processes and photographic conservation.
Visitors to this web site are invited to send information about current happenings in the above mentioned areas to William Innes Homer.
We will try and update this web site as regularly as time permits. Thank you for stopping by.